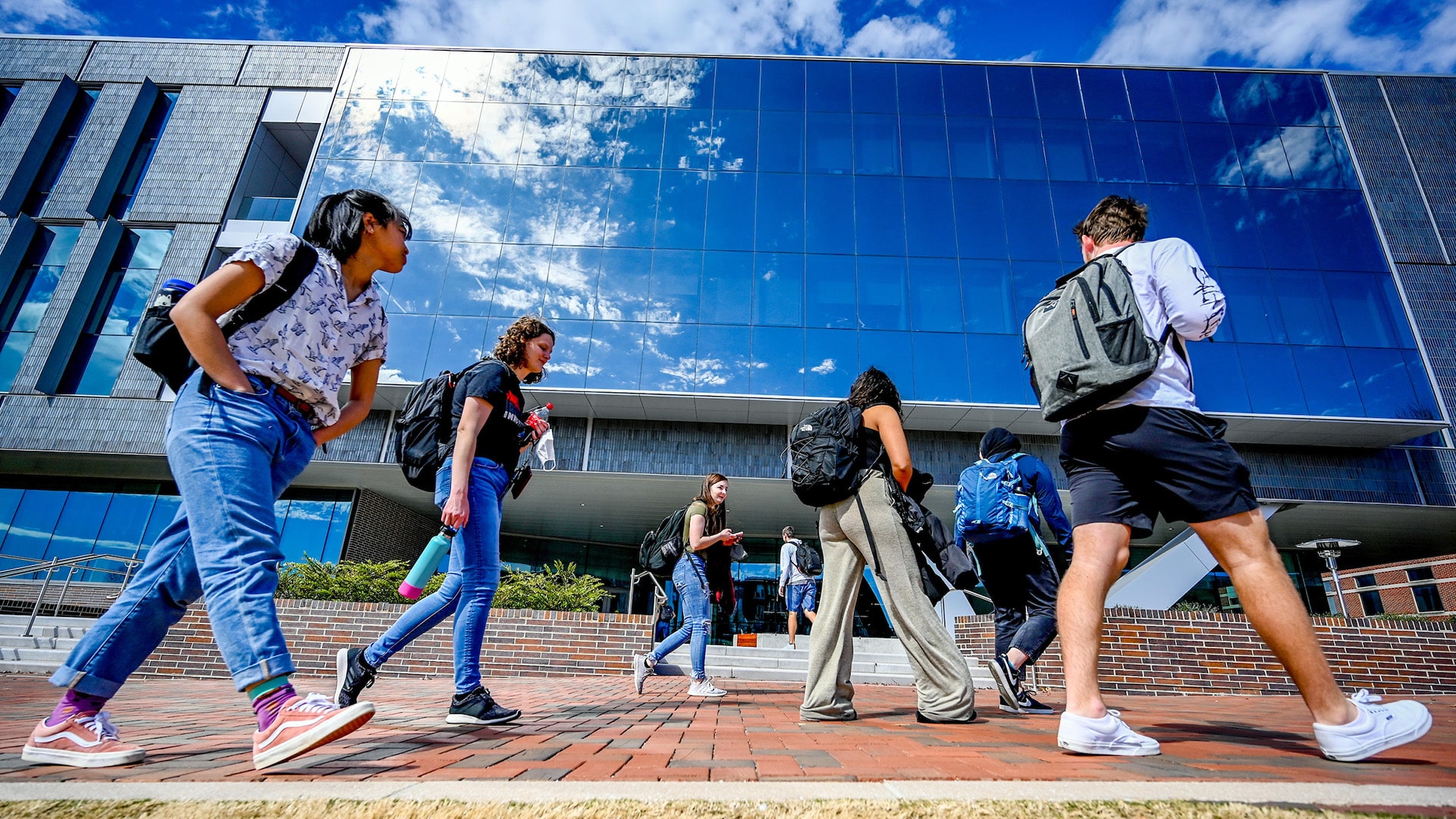 Think and Do With Us
NC State is North Carolina's flagship STEM institution — and the key to whatever door you want to open.

We offer more than 100 undergraduate majors and more than 200 master's and doctoral programs. Our students graduate ready for successful careers and meaningful lives.

Our Pack is strong, and we're always looking for more thinkers and doers from all over the world to help us get even stronger.
Top 30 Public University Nationally
We achieved our highest ranking ever on U.S. News & World Report's 2022 Best Colleges list.
#1 in the Southeast for Entrepreneurship
You won't find better student entrepreneurship programs in the region, according to The Princeton Review and Entrepreneur.
North Carolina's Intellectual Capital
NC State is located in Raleigh, North Carolina: a nationally recognized tech hub that anchors the Research Triangle. Some of the biggest names in business — Apple, Google and FUJIFILM — have flocked to our hometown, and we're a key reason why.

It pays to be next door to the ideas and talent coming out of NC State; just ask the 70-plus partners located on our Centennial Campus and the 150-plus companies that began life here in the last decade.

We attract new businesses and industries to every corner of our state, bringing in billions in capital investment and creating thousands of new jobs. Safe to say, life in Raleigh has never been better.
#3 Best Place for Business and Careers
Forbes named Raleigh one of the top places nationwide to begin your career.
#4 Best Place to Live in the U.S.
Vibrant culture, a booming tech economy and a dash of Southern charm — Money says our hometown defies expectations.
Join the Wolfpack
Your mind is not a vessel to be filled. It's rocket fuel.

An NC State education gives you tools, community, partnerships, a launchpad. What happens next is up to you — but once you start here, you can't be stopped.