Our Pack is made up of innovative, purposeful thinkers and doers from all over the world — and we're always looking for more members.
If you want to drive the future with us, explore how to apply to NC State and learn more about financial support.
37,500 Students
We're the largest public university in North Carolina — and there's a place for you here.
Find Your Pathway
Every type of learner can find a place at NC State. No matter what path you're taking toward a degree, we can help you navigate and complete it — and step into a bright future.
Explore how to get started on your journey.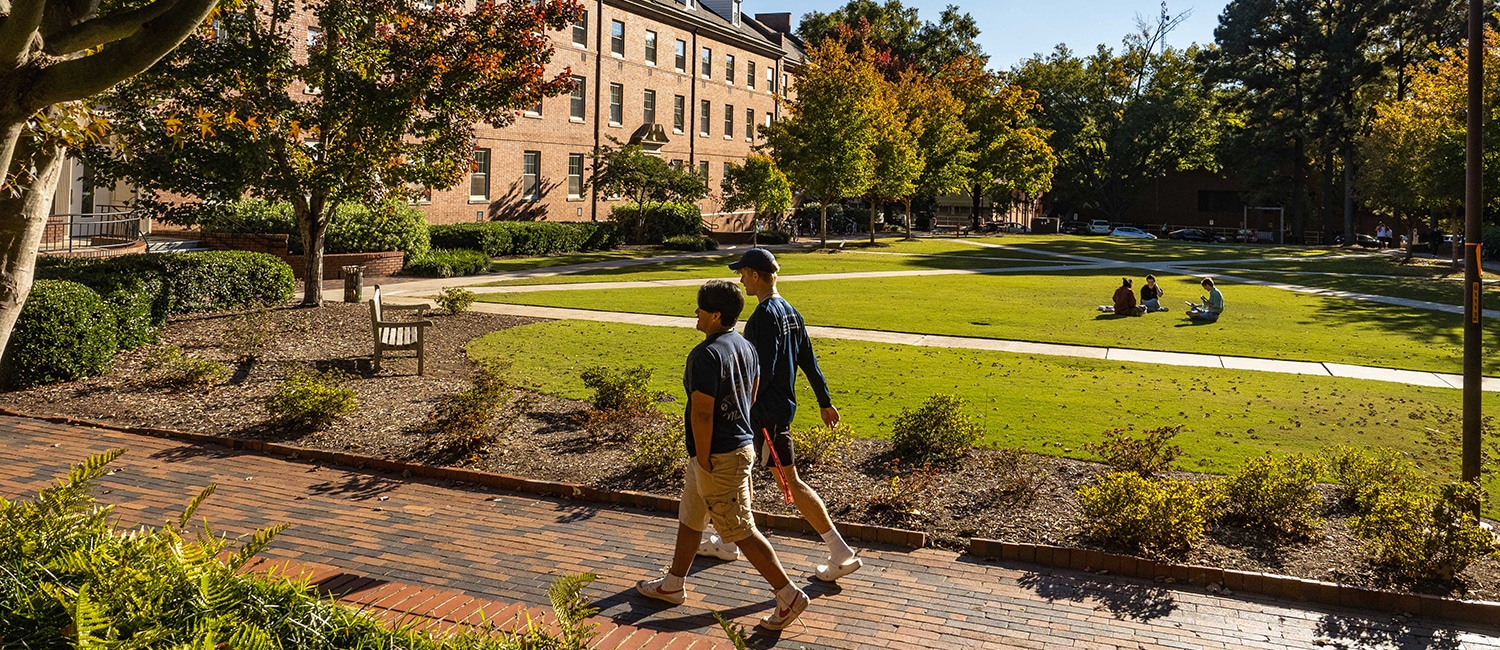 Financial Aid
NC State is consistently recognized as one of the best values in higher education — and a worthwhile investment in the future.
Every student who wants access to a high-quality education should be able to get it. Navigating financial aid options can be daunting, so we're committed to helping our students find the best ways to fund their future. We connect students and families with opportunities for scholarships, grants, loans or student employment, as well as financial planning resources.
#2 Best Public College in N.C. for Your Money
According to Money magazine, we're one of the best values out there.
60% Receive Financial Aid
More than half of our beginning full-time undergraduates received grant or scholarship aid in 2020-21.
#7 Best Value Among U.S. Public Universities
U.S. News and World Report ranked us among the best places in the nation to invest in education.