Graduate Education
Whatever your professional or academic goals are, a graduate degree from NC State can help you achieve them.
Fuel for the Future
At NC State's Graduate School, you'll join top students from all over the world who come here to learn, conduct research and grow in their field of choice.
No matter your path — sciences or humanities, part time or full time, academic or professional — NC State can help you reach your goals. Choose from more than 200 master's and doctoral programs and graduate certificates, several of which are ranked among the top programs in the nation in their disciplines.
As you pursue your course of study in person or online, we'll connect you with academic and financial support, as well as professional development in areas like teaching, writing, public speaking and language skills. Whether you're deepening your expertise, entering the academy or climbing the next rung on your career ladder, we're behind you.
160
Master's Programs
62
Doctoral Programs
9,500+
Graduate Students
The Graduate School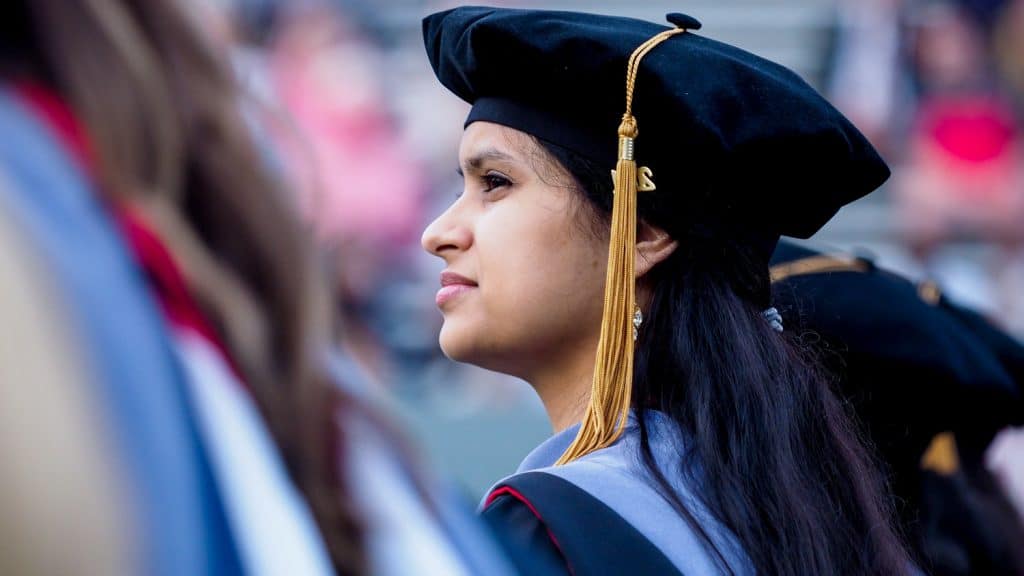 Real-World Innovation
NC State students learn by doing. Our students dig into interdisciplinary research that benefits North Carolina — and the world — while driving innovation across science, technology, agriculture, humanities and much more.
Our graduate students work and learn alongside award-winning faculty who are pioneers in their fields. They also partner with leading government, industry and nonprofit partners in the Research Triangle area and beyond who seek out our students for their expertise, innovation and problem-solving skills. And they don't have to go far to do it — some of these partners are located on NC State's cutting-edge Centennial Campus.

A Connected Community
Graduate students are essential to the NC State community, building lifelong bonds through campus organizations, student government, wellness and recreation, arts and culture, and service. You'll find support among a diverse group of fellow students, both graduate and undergraduate, and have access to all the resources of our world-class university.
Beyond campus, you'll find the thriving city of Raleigh, which is full of great food, family-friendly activities, beautiful outdoor spaces, and exciting academic and professional opportunities. It's a great place to call home.