Tell us where you're headed. We'll help you get there.
The future is unknown, so we spend a lot of time thinking about it. Who will we be? What will we do? How will we solve the problems facing our families, our communities and our world?
The future is unknown, but it doesn't have to be uncertain. With the right resources, people and opportunities, you can take charge of it. At NC State, the future is a thing you make.
When you look at big challenges, you dream of solutions. We can help you realize them, with bright ideas, new tools and a Wolfpack behind you.
Bright Ideas
At NC State, you'll be surrounded by people who bring big ideas to life and teach you to do the same. They'll prepare you for a lifetime of learning and problem-solving.
New Tools
An NC State education takes you beyond the classroom to the lab, the racetrack — even the moon. Our hands-on approach gives you the tools to build the future you dream of.
A Pack Behind You
Members of our Wolfpack serve the greater good and are committed to being part of something bigger than themselves. We passionately support our NC State family.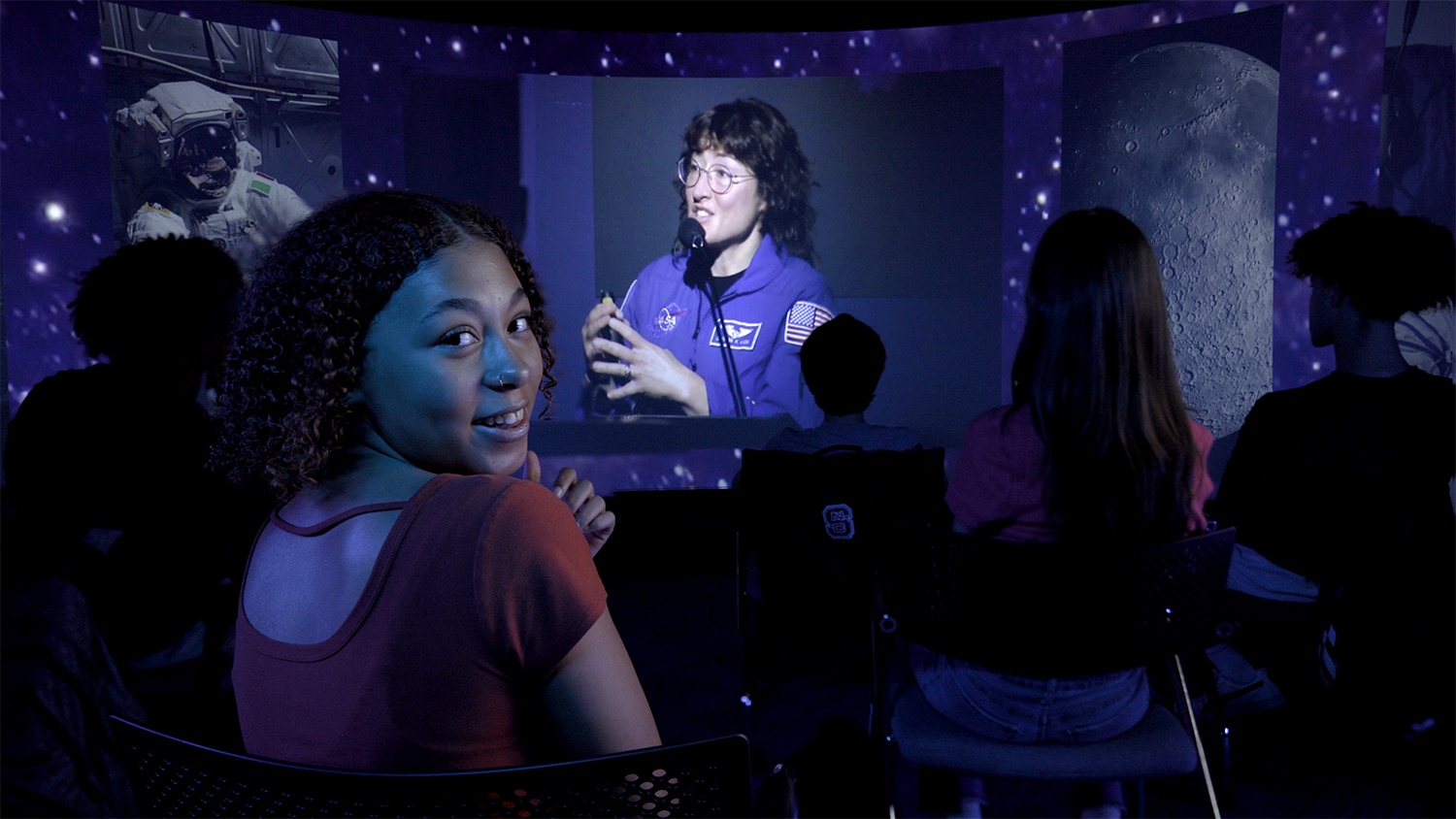 Bring the Stars Within Reach
Christina Koch dreamed of going to the moon. The three-time graduate of NC State charted her course to the stars by earning degrees in physics and electrical engineering that readied her to join the 21st NASA astronaut class.
NC State prepares you for a successful career — and for everything else that matters. Here, you'll hone your curiosity, put your ideas into practice and take control of your destiny.
Koch became a NASA astronaut who spent a record-breaking 328 days on the International Space Station. Soon, she'll become the first woman to travel to the moon and back with the Artemis II project.
Wherever your dreams are taking you, NC State is your launchpad.
I'm happy to go to the moon carrying the banner of NC State … Theoretical understanding and a hands-on approach to problem-solving came together for me while I was there.

Christina Koch

Electrical Engineering '01, Physics '02, M.S. in Electrical Engineering '02
NASA Astronaut, Artemis II Mission Specialist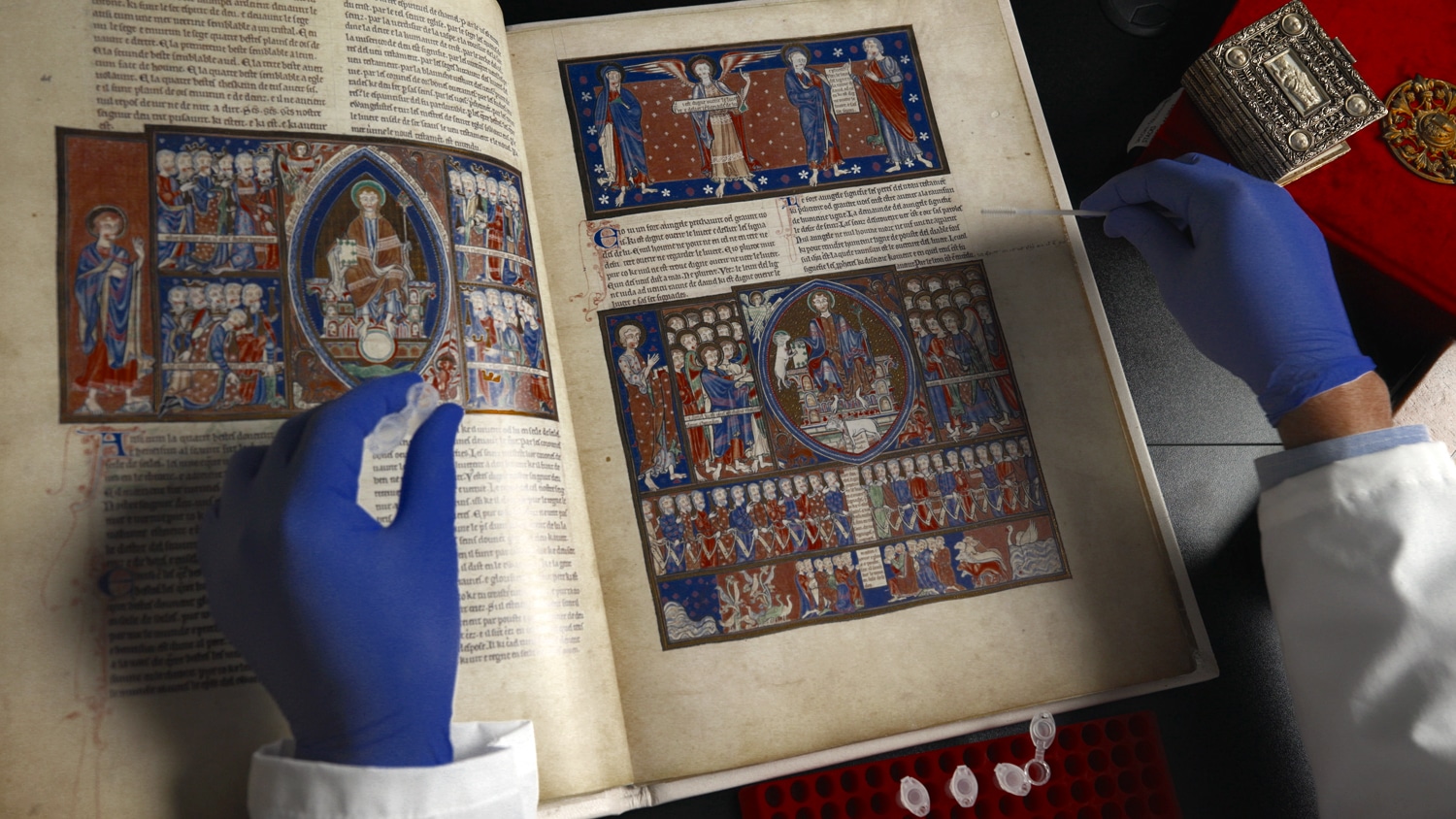 Follow Your Curiosity
From the ocean floor to the stars; from medieval manuscripts to urban development; from plant cells to international supply chains — our Wolfpack is changing the ways things are done and the ways we understand our world. We bring together leading researchers from different disciplines to tackle grand challenges, and we do it as well as any university in the country.
You don't have to wait until graduate school to take part in groundbreaking research. Through our Office of Undergraduate Research, you can work with pioneers like Natasha Olby, who is deepening our understanding of aging and helping pets live longer, healthier lives; or Rodolphe Barrangou, whose use of CRISPR for genome editing has already revolutionized the world's food supply.
Members of our Wolfpack put their knowledge to work every day for the betterment of all. So can you.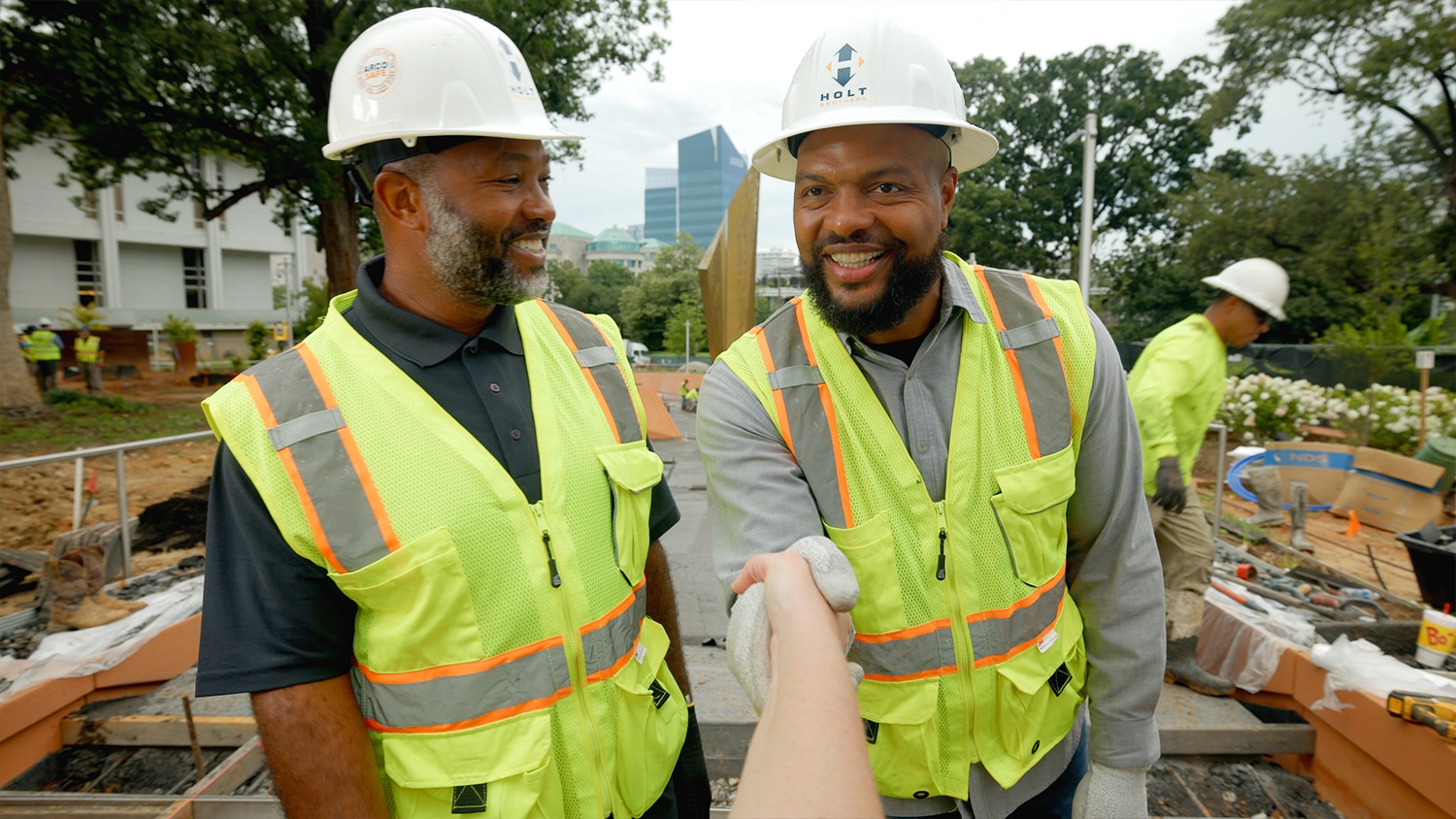 Discover All We Can Do, Together
Above all, NC State is a Wolfpack. A collective in which each of us contributes to something bigger than ourselves. A passionate community of innovative, entrepreneurial, values-driven thinkers and doers committed to solving challenges and advancing the greater good.
As a land-grant institution, our students, alumni and faculty put their ideas to work for people and communities in North Carolina and around the world. We're revitalizing hurricane-ravaged towns through landscape architecture and design. We're improving the sustainability of our global food systems. Closer to home, we're partnering with an alumni-owned business, founded right here on campus, to create jobs for adults with intellectual and developmental disabilities — and to produce exceptional coffee.
We were given a lot of great access to new resources, and through that we were able to do a lot of good for the community.

Lindsay Wrege

B.S. business administration, '21
Co-founder of 321 Coffee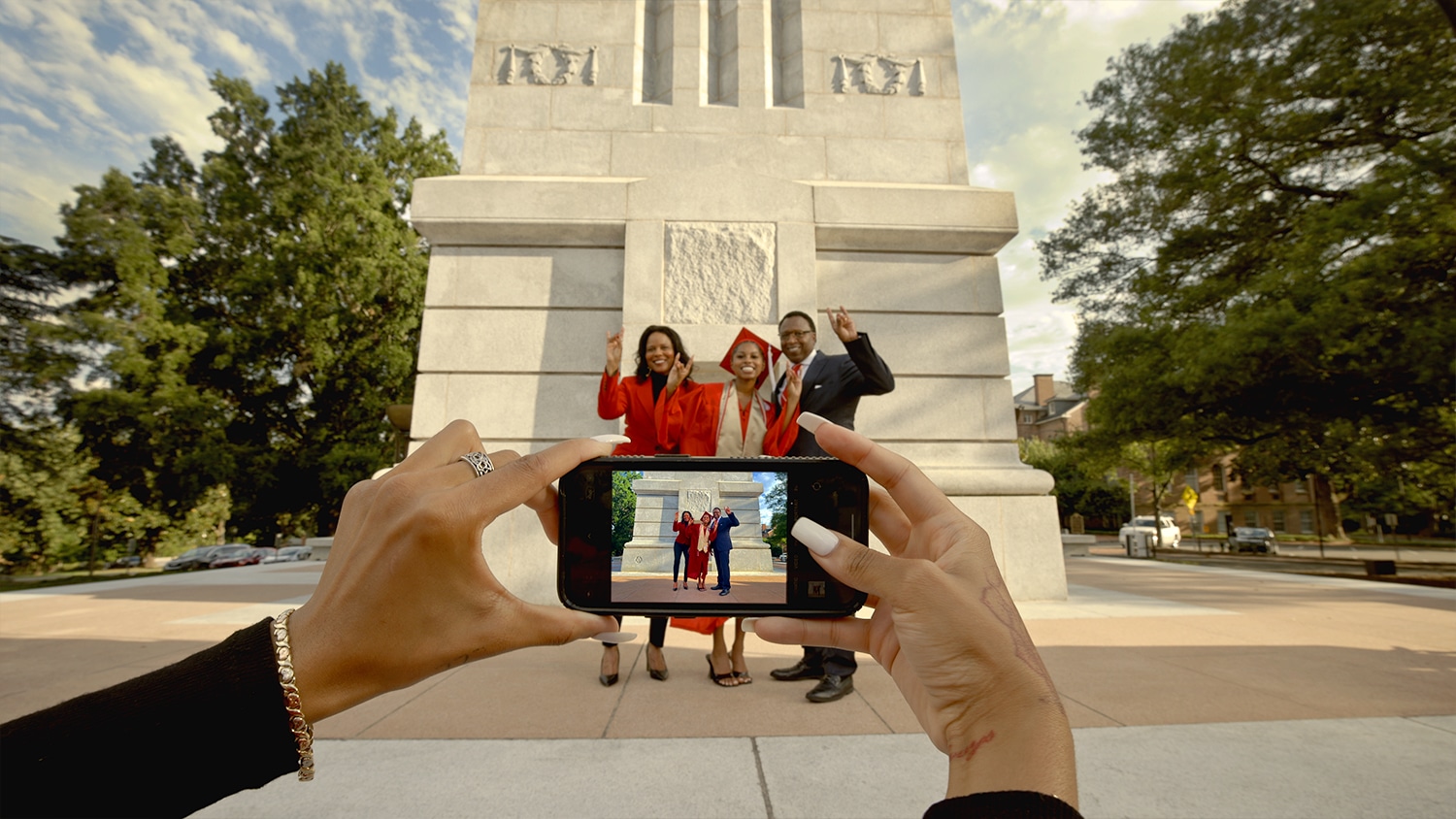 Invest in Who You're Becoming
NC State is an institution of open doors. We welcome all students into our research programs, campus community centers and maker spaces. Our academic programs cross disciplines to connect you with other innovative thinkers, broaden your perspectives and prepare you for a lifetime of personal and professional discovery.
When you're part of the Wolfpack, you never face the future alone. Our Career Development Center, Academic Success Center and Counseling Center are here to support your goals holistically and help you tackle them with confidence.
Passions Pursued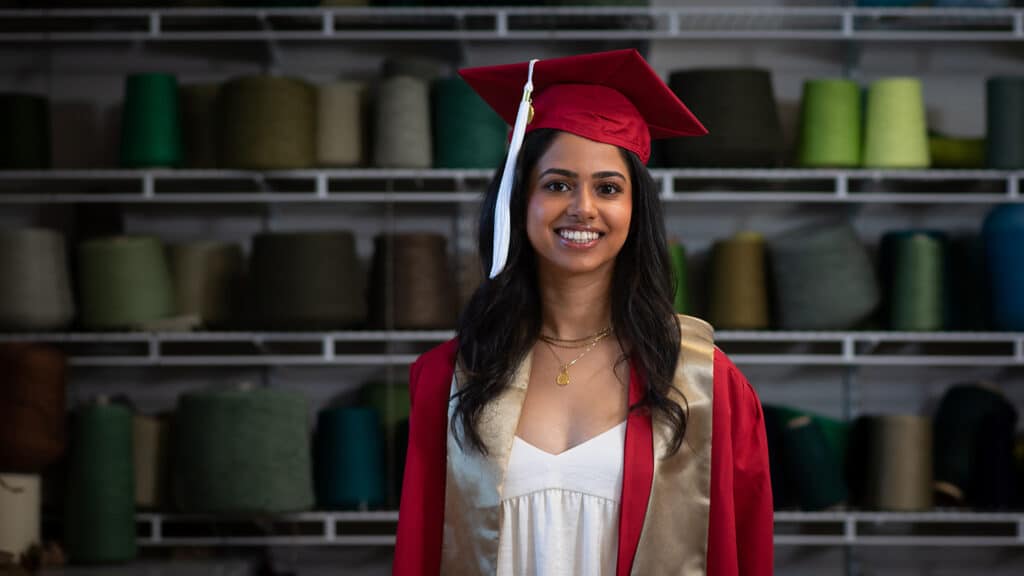 Take Charge of Your Future
You look at the future with hope. When you bring your ideas, ambitions and curiosities to NC State, we'll help you turn that hope into reality.