Nothing unites the Pack like the excellence of our student-athletes. On the court, the field, the track and the diamond, NC State competes at the highest level.
As an anchor of the legendary Atlantic Coast Conference, we have a long tradition of exciting athletics — and a lot of Pack pride. Whether you're a player, a coach, a die-hard fan or a casual observer, you're a part of our team.
Athletics Central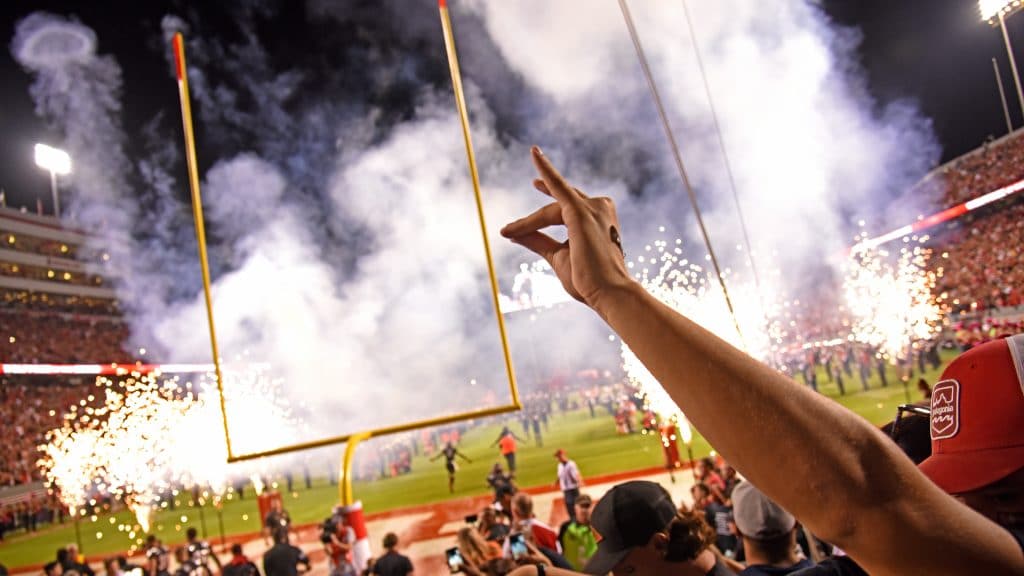 We're the Red and White From State
NC State Athletics promotes team and individual success, makes scholarship and educational opportunities available to more than 550 student-athletes, and creates memorable experiences for Wolfpack fans. You probably know our football and basketball teams, but we have 21 Division I varsity programs that all raise the bar whenever they compete.
NC State's rich tradition of college athletics began soon after the school's founding, when students organized the first football game in 1892. Since then, our teams have won national championships and countless Atlantic Coast Conference titles, built amazing rivalries and even sent athletes to the Olympic Games.
The action happens in state-of-the-art multipurpose facilities like Carter-Finley Stadium and PNC Arena, as well as campus favorites like Reynolds Coliseum and Doak Field. For both elite athletes and passionate fans, NC State is where you can find your Pack.
Get in the Game
Prefer to be part of the action yourself?
NC State offers club and intramural sports in just about any sport you can think of — including cricket, ballroom dance, ultimate frisbee, sailing, ice hockey and Quidditch, to name just a few.
With more than 40 club sports, more than 20 league sports and 20 special events every year, there's something for everyone. No matter your skill level, you can join a team and find friends, stay fit and have fun while enjoying the thrill of competition.