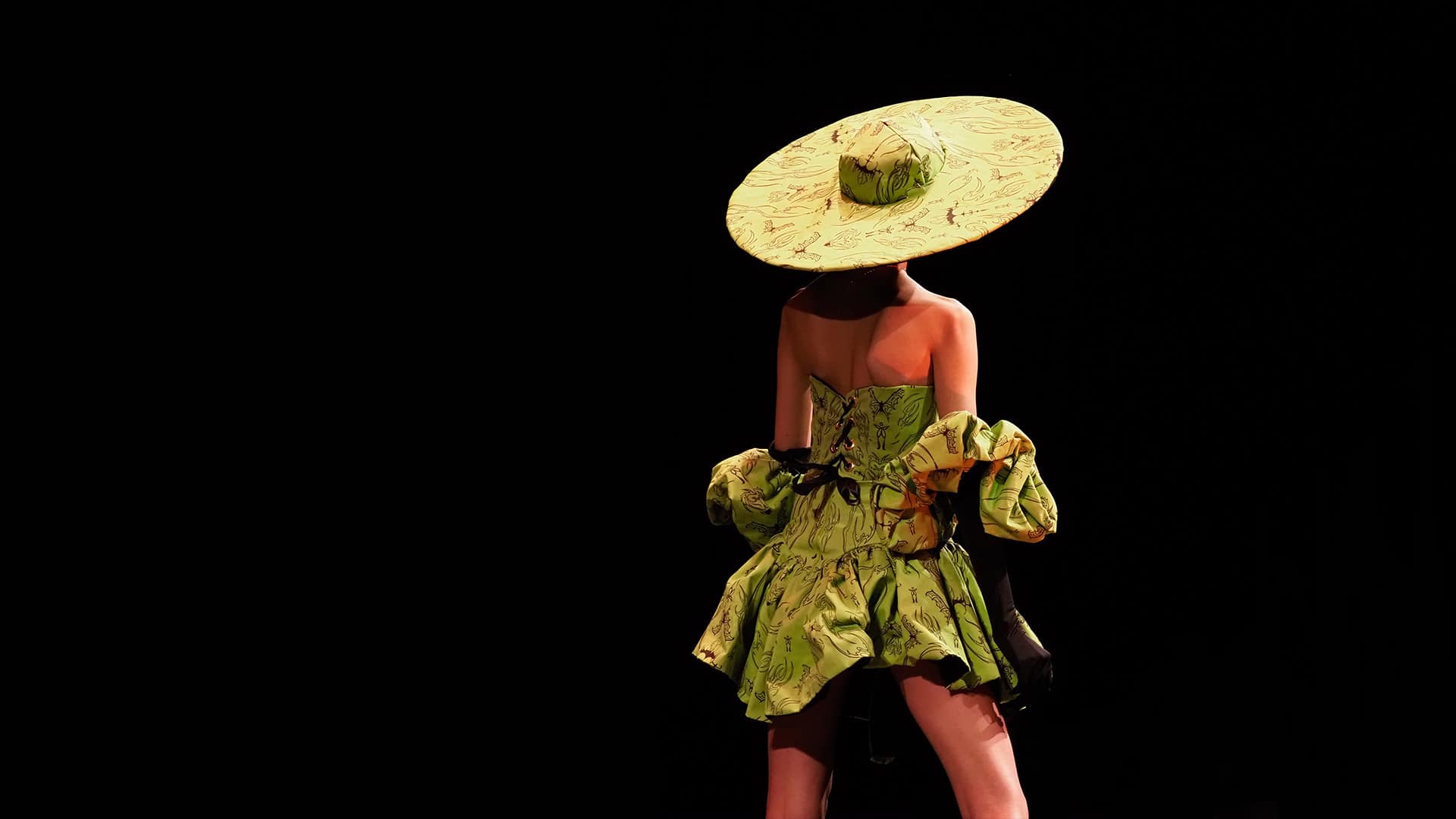 Art2Wear
Paris. Milan. New York. Raleigh. Each spring, Art2Wear brings the most innovative wearable art concepts to NC State's campus.
On the Catwalk
What is fashion? NC State's Art2Wear show demonstrates that there's no one answer.
The annual event, organized by the Media Arts, Design and Technology department in NC State's College of Design, has grown from a small, grassroots showcase to the largest student-run fashion events in the Southeast. For more than 20 years, it has challenged both student designers and the audience to question the boundaries and conventional definitions of fashion.
Years of hard work and vision culminate in this showcase of fashion, costume and wearable sculpture — a dazzling display of creativity and innovation.
Art2Wear Advances
For more than two decades, Art2Wear has challenged young designers to imagine, create and inspire through showstopping wearable art.
This year's show took place on April 26, 2023, in Stewart Theatre. The theme was kinetic: of or relating to the motion of material bodies and the forces and energy associated therewithin.

Art2Wear is an opportunity to break the mold and to allow the designers to make their wildest dreams come to life through fashion and art.

Justin LeBlanc

Former Art2Wear faculty advisor