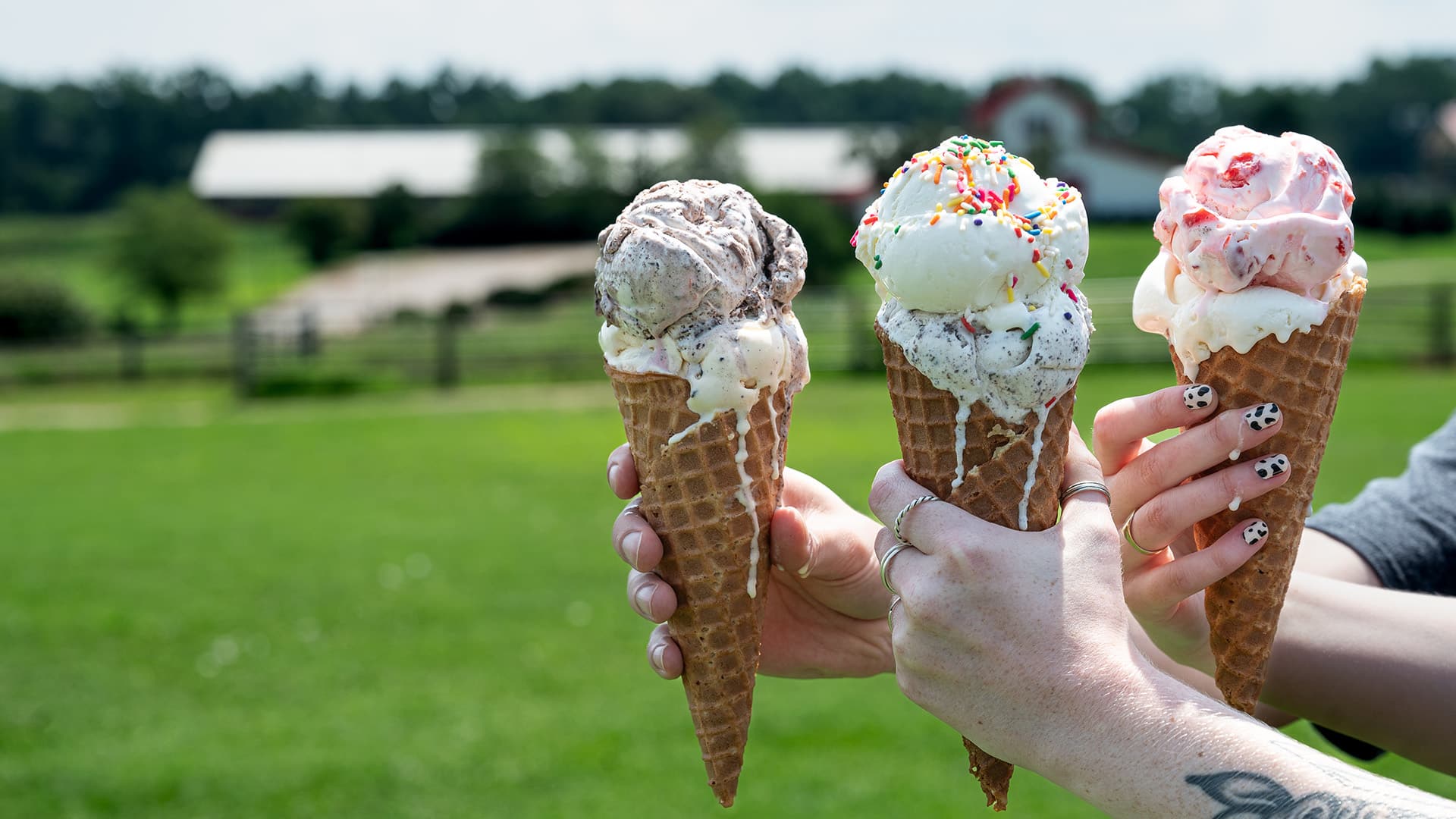 Howling Cow
It's NC State's very own ice cream — and it's the coolest. Developed in our lab, made on campus, loved by all.
You're in for a Treat
It's only natural for a university with a 329-acre dairy farm and a nationally recognized food science program to make ridiculously delicious ice cream. Our students and programs reap the benefits — and the statewide cult following is just a sweet bonus.
True to its tasty roots, Howling Cow® ice cream is still made on campus in the Feldmeier Dairy Processing Lab, part of the Department of Food, Bioprocessing and Nutrition Sciences. The milk and cream come directly from over 300 NC State cows on our farm in Raleigh, North Carolina.
The Inside Scoop
Like most great ideas at NC State, Howling Cow started in a lab. In the 1940s, scientists here kicked off a creamy, dreamy research project that would become the stuff of legends.
At first, their results could only be found in the cafeteria. In the 1970s, the ice cream made its debut at the North Carolina State Fair and quickly became the event's crown jewel. And in 1980, a small cafe in D.H. Hill Library began slinging cones, too. The price? Just 30 cents per scoop.
Fast forward to 2008: a branding project finally gave Howling Cow its name. And now, at long last, North Carolinians can find the beloved treat at locations across campus and at Harris Teeter stores statewide.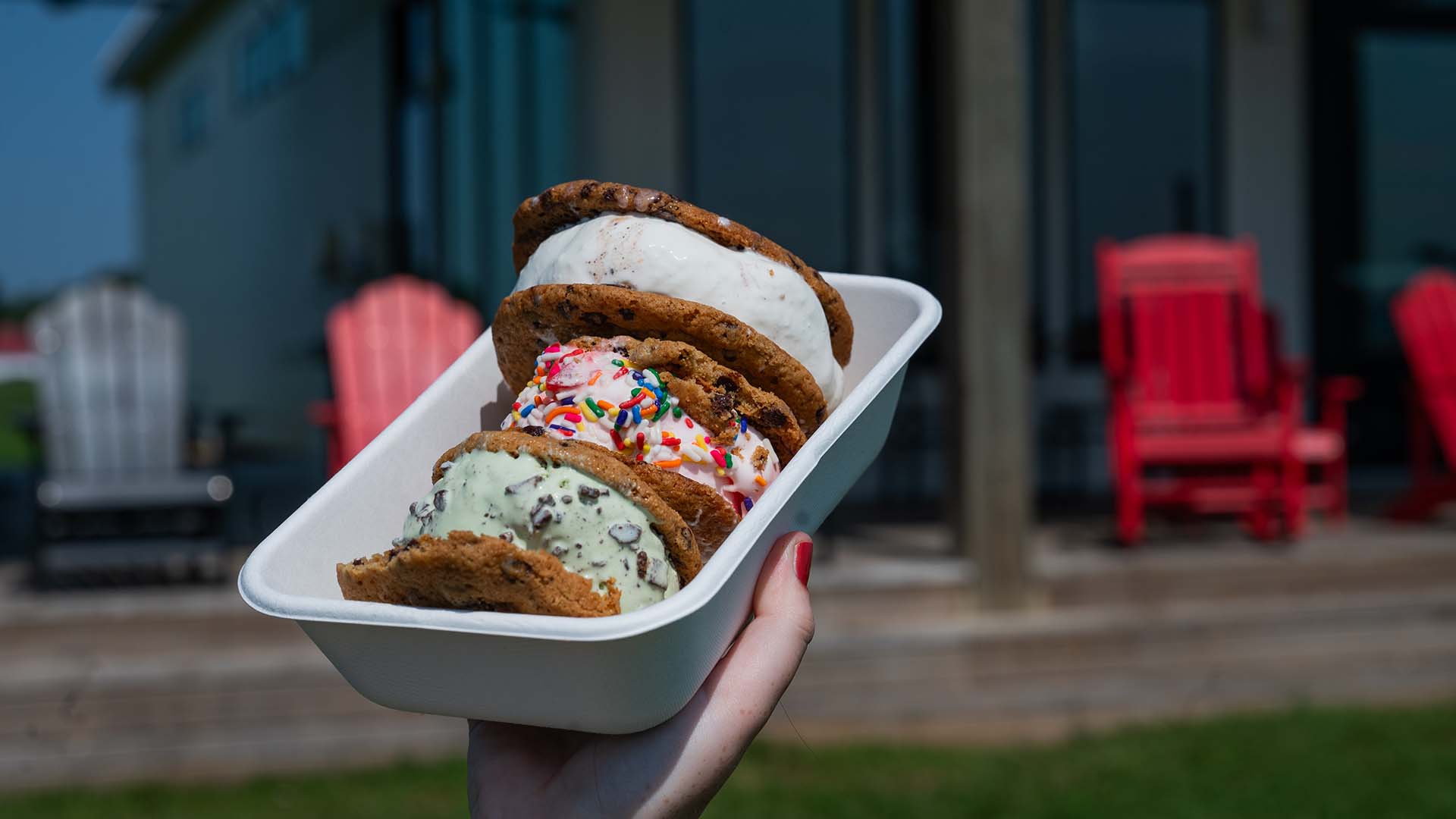 A World of Flavor
Our treats are dreamed up and tested (over and over) in our lab, and our dairy products are made from milk right across the field. You can't get it any fresher.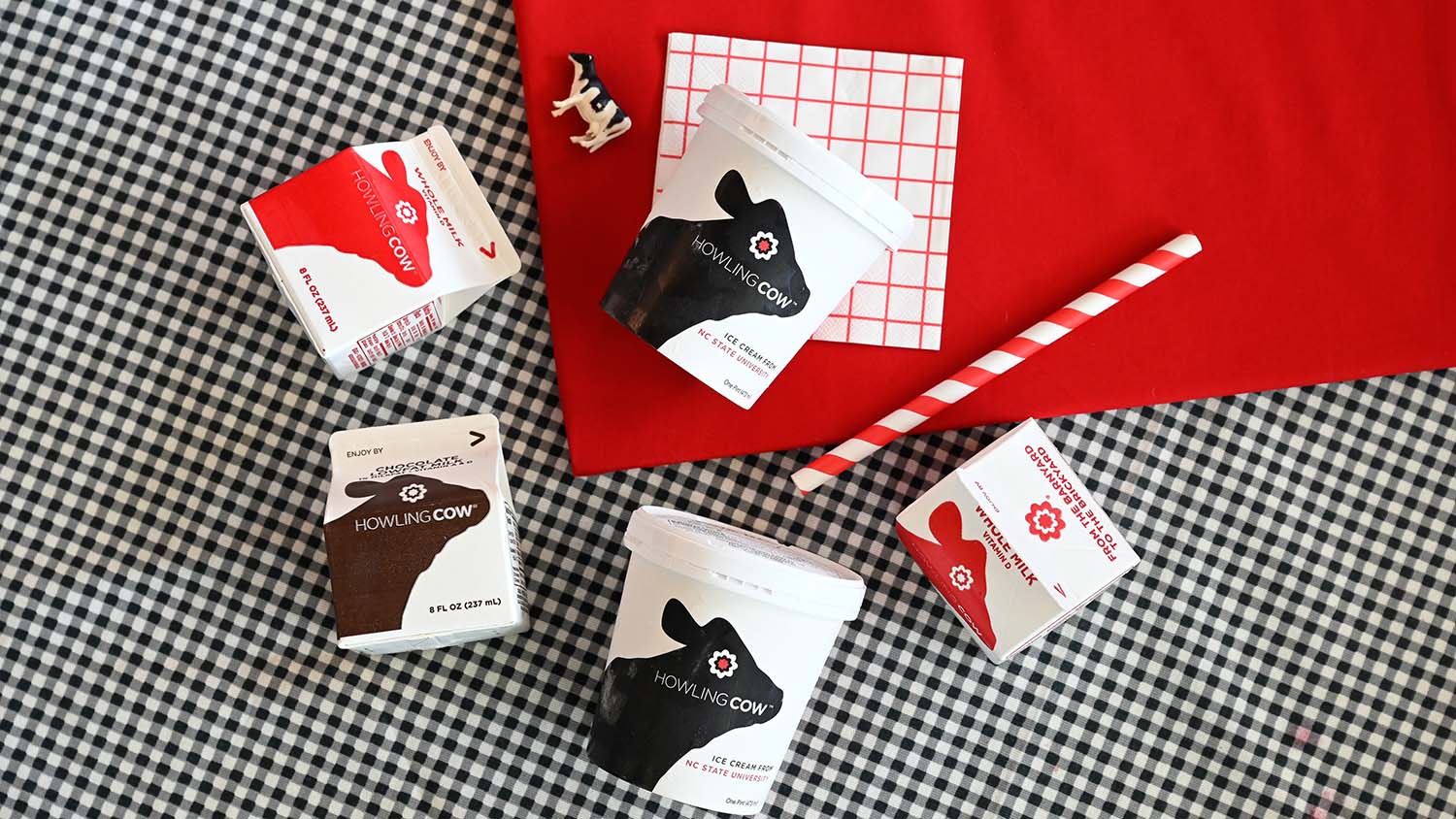 Which Howling Cow Flavor Are You?
You've always wondered. We've got answers.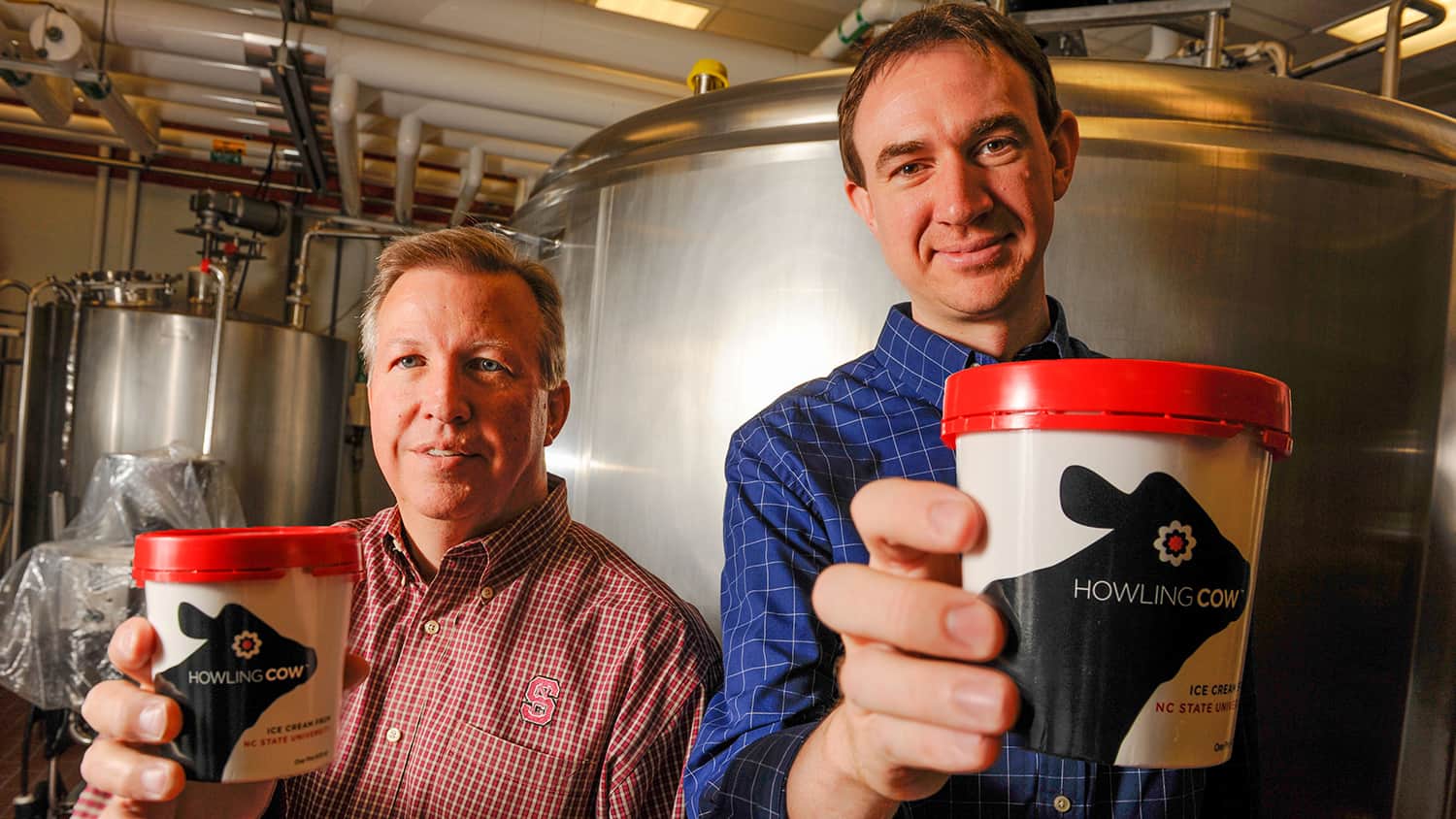 Howling Cow Dairy Education Center and Creamery