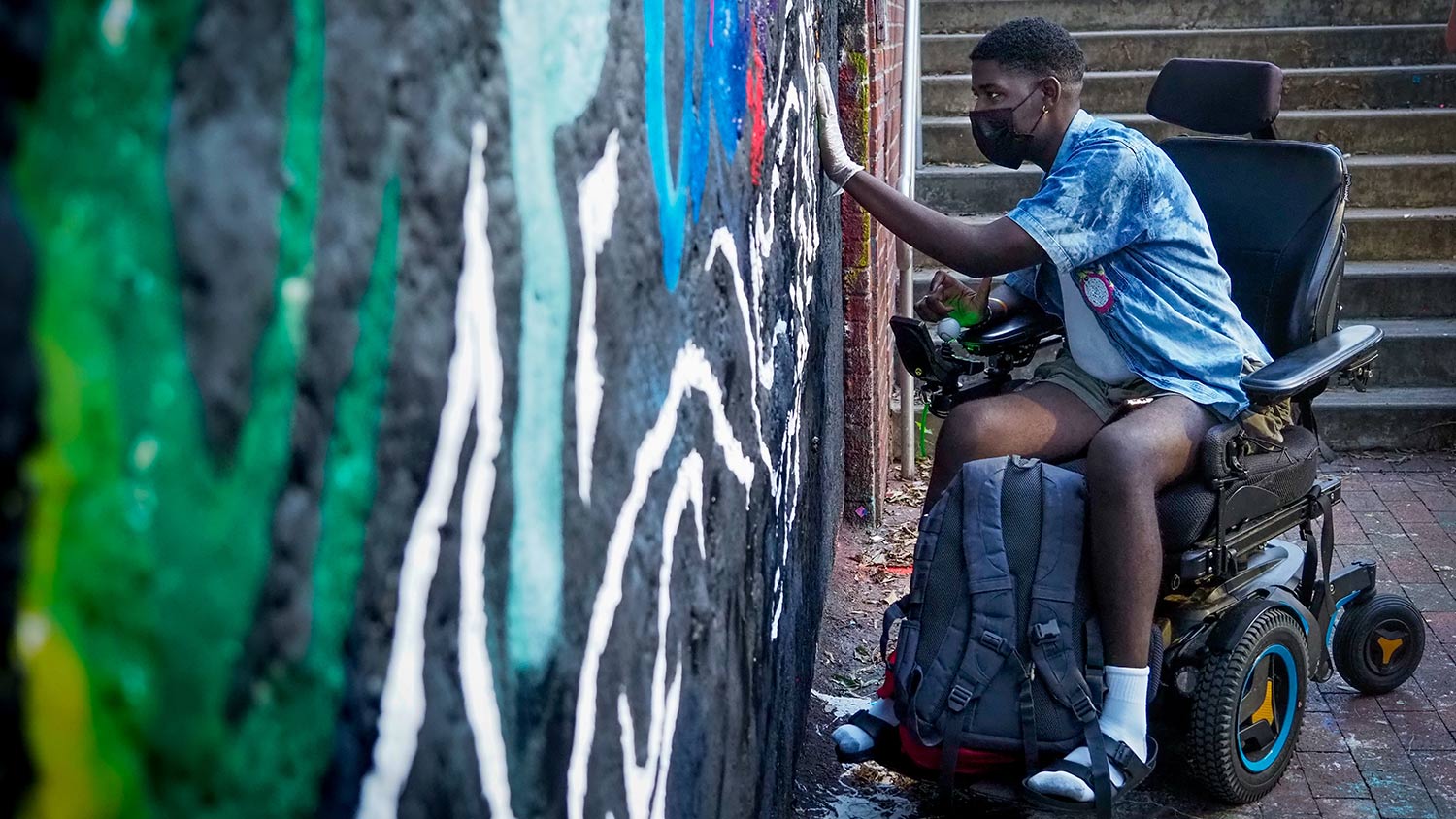 Diversity, Equity and Inclusion
NC State's strength is its people — a diverse Wolfpack in which everyone is welcome and has every opportunity to thrive.
Our Commitment
NC State values diversity, equity, inclusion and justice. As a public university — a university of the people — it's essential that we welcome and support everyone in our community. That's why a commitment to a stronger and more inclusive institutional culture is enshrined in our strategic plan.
Diverse experiences and perspectives enrich our lives. They give students the insights required to succeed in today's global marketplace, and they make all of us more conscientious global citizens. We expect everyone in the wider Wolfpack to champion this work and to give of their time, effort and talent to support it.
Below, you can explore recent universitywide initiatives, diversity programs across our colleges and divisions, messages from leadership, upcoming events and more.
Institutional Equity and Diversity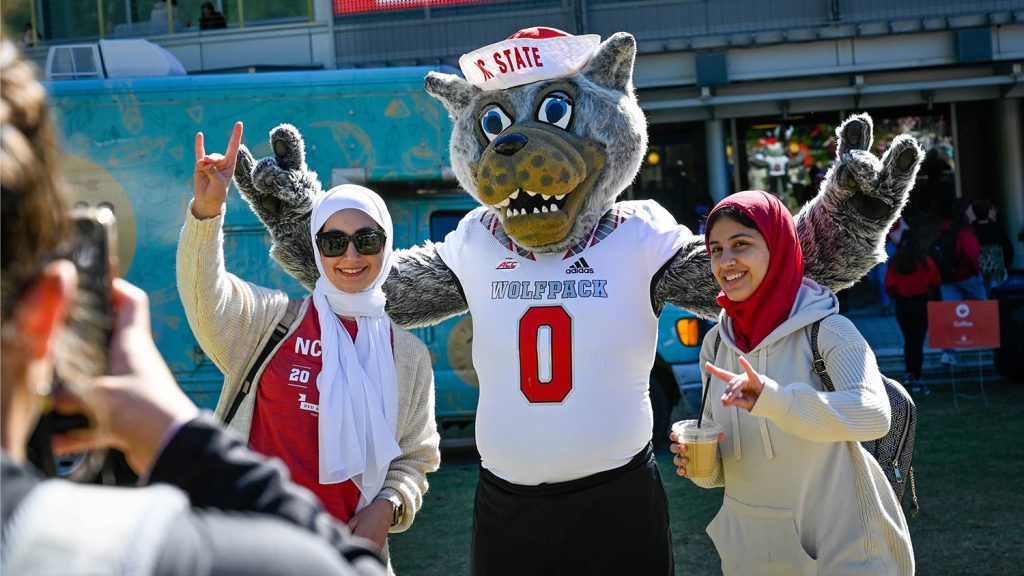 Current Initiatives
Our work to foster diversity and inclusion is an ongoing, proactive effort at NC State. Here are some of the key initiatives and programs in place to strengthen our university's culture, including recent developments and institutional updates.
Chancellor's Creating Community Awards
Submit your nominations by March 7 for the 16th annual edition of the awards.
Diversity Resources and Connections
NC State's Office for Institutional Equity and Diversity offers and helps to coordinate a wealth of resources and programming across NC State. Our entire campus community is committed to making this place a safe, welcoming home for every member of the Wolfpack.
Diversity in the Colleges and Divisions
Division of Academic and Student Affairs (DASA)
Liliana Madrid
Director, Diversity, Equity and Inclusion
College of Agriculture and Life Sciences (CALS)
Alexandria Graves
Director, Office of Diversity and Inclusion
College of Design
Tameka Whitaker
Assistant Dean, Student and Academic Services
College of Education
Joy Gaston Gayles
Senior Advisor for Advancing Diversity, Equity and Inclusion
College of Engineering
Angelitha Daniel
Director, Minority Engineering Programs
Laura Bottomley
Director, Women in Engineering
College of Humanities and Social Sciences (CHASS)
Juliana Nfah-Abbenyi
Assistant Dean, Office of Diversity
Joseph Johnson
Student Diversity Coordinator
Poole College of Management
Tayah Butler
Director of Diversity, Equity and Inclusion
College of Natural Resources (CNR)
Shaefny Grays
Interim Director for Diversity and Inclusion
Stacy Nelson
Interim Associate Dean for Diversity and Inclusion
College of Sciences
Jamila Simpson
Assistant Dean for Academic Programs, Student Diversity and Engagement
Wilson College of Textiles (WCOT)
Delisha Smith Hinton
Associate Director, Student Services
College of Veterinary Medicine (CVM)
Allen Cannedy
Director, Diversity and Multicultural Affairs
Graduate School
David Shafer
Assistant Dean for Outreach and Diversity
Diversity Partners Across Campus
Office of the Chancellor
Randy Woodson
Chancellor
Office of the Provost
Warwick Arden
Executive Vice Chancellor and Provost
Living and Learning Villages
Chester Miller
Director
Office of Global Engagement
Bailian Li
Vice Provost
Human Resources
Timothy Danielson
Associate Vice Chancellor
Athletics
Boo Corrigan
Director
Student Ombuds Services
Mike Giancola
Ombuds
Faculty and Staff Ombuds
Roy Baroff
Ombuds
NC State Police
Daniel House
Chief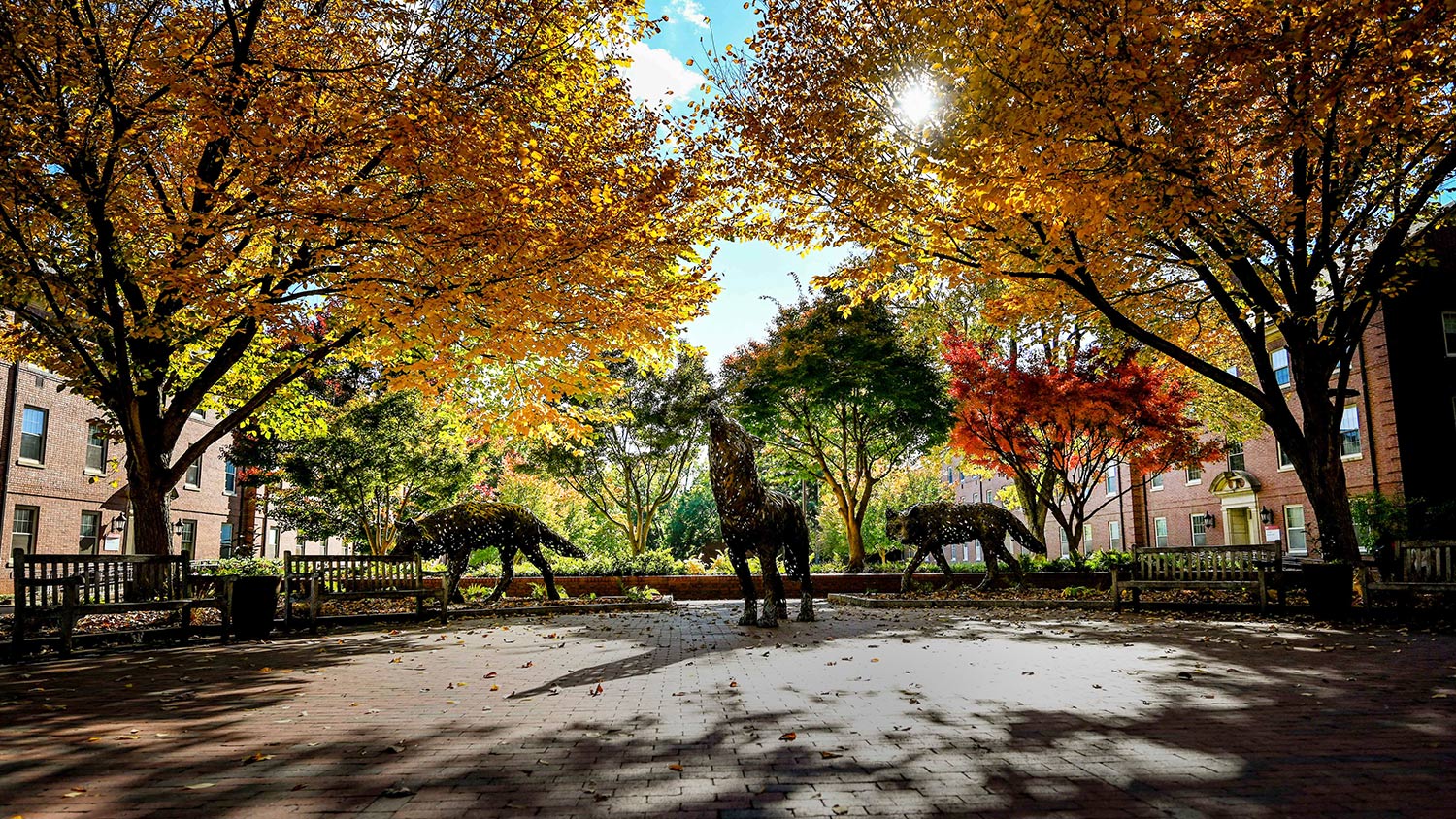 "We will work to ensure diverse perspectives are embraced at all levels, in all processes and through all decisions."
Join Our Wolfpack
NC State works on behalf of North Carolina and its people — all its people. Our university exists to improve lives, better the world and share the fruits of learning and discovery with everyone who needs them.
If you share that mission, NC State is for you. Together, we can ensure this university reflects and sustains the communities it was built to serve.